You can make tax codes inactive.

Go to the sales tax module.

Depending upon how your QBO file was created, you will either see in the top right corner

Canada - Edit Receiver General (if you came over from QBDT or Sage)

Canada - Edit GST/HST (if you created the QBO file within QBO)

Globally - Edit XXXXX (fill in the name of your tax)

From that drop down, choose Edit Rates

One of the options under the Action menu is Make Inactive.

Remember that once you've made it inactive, you can't use the rate in future transactions, nor can you edit it in existing transactions.

If you realize you do need it, you do have the option to make it active again.

You do get a pop up box that warns you of this.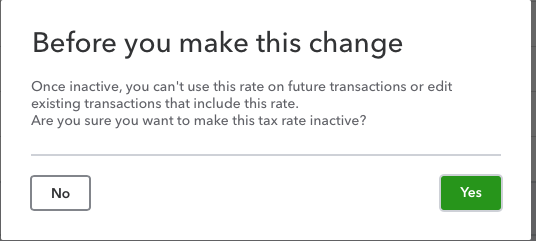 Updated: April2017